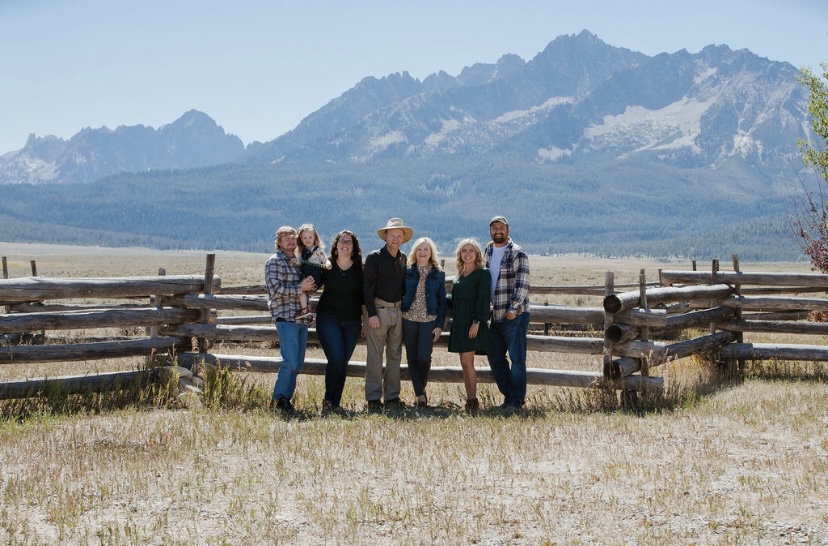 Sonora Gardens Farmstead is located on a 165-acre farm that produces field corn and soybeans. Greta Wilson Wetzel invites you to come and stay on her family farm that has been a family treasure for five generations. Many people wonder how the name Sonora came about and what the word Sonora means. Sonora came about when a group of Spaniards came to the area and settled for a short while creating a small village between the river towns of Hamilton and Nauvoo. They called this little village Sonora. Sonora means snake crossing, which explains why they selected this particular name. At that point in time there were most likely many snakes in the area where they settled along the Mississippi River. The name Sonora remained with the village and eventually came a voting poll where people could vote. In time, the Keokuk Dam was built and many of the little landings and villages were flooded.
In 1880 a new voting poll was to be built up on the bluff east of the river about three miles and the village name Sonora became the name of the township. The Wilson family came to this area from Ireland to work on the Mississippi River and eventually settled in the Township of Sonora. Greta, her parents and her brother all reside in Sonora Township today.
In 1912 Greta's great grandparents decided to build a house, which is now known as Sonora Gardens. Greta's grandmother loved her flower gardens, as does Greta; thus, Sonora Gardens came to life when Greta started her Bed and Breakfast business. Come sit for a while on the front porch and watch the time go by or even better, watch the corn grow!
The 1880 voting poll was going to be torn down by the township several years ago. Greta and her husband Dave thought it important to restore the building and use it as part of the B&B business. It was moved to their property and fully restored in 2007. It is now known as the Sonora Town Hall Cottage and is enjoyed by small families, couples and honeymooners.
There is a rich history in the Nauvoo area and the farming community is a large part of the ongoing force that keeps the community vibrant. We invite you to come and enjoy our wide-open spaces and plenty of farm fresh air!
We hope to see you soon here at Sonora Farmstead!